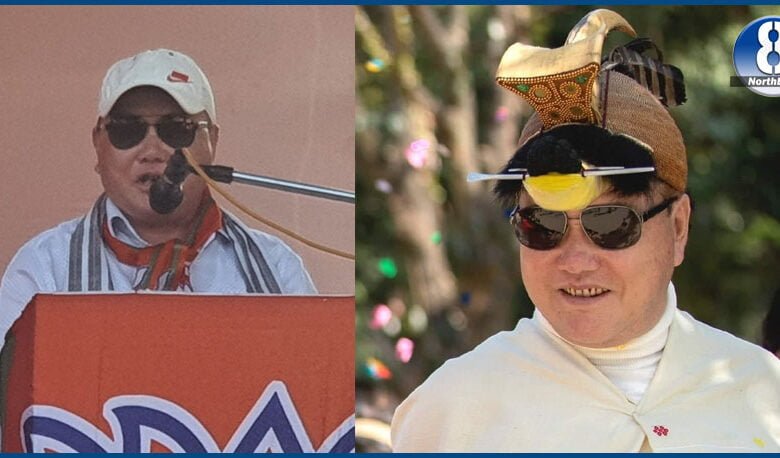 Member of Parliament (Rajya Sabha) Nabam Rebia has condemned the eviction notice served by Govt. of Assam to Arunachal villages settled in Assam Arunachal Border areas namely- Belo, Lora, Buka and Gumto.
The Govt of Assam is not oblivious of the fact that Local Boundary Commission Report headed by Justice Tarun Chatterjee is now pending in the Hon'ble Supreme Court.
As such, the matter is subjudice and neither the Govt, of Assam nor the Govt of Arunachal Pradesh should do anything pertaining to long pending vexed border dispute between two states.
The Govt of Assam should also take note of the fact that a number of status quo agreements between the two states on Assam-Arunachal have been signed by successive Governments of both states, Rebia said.
Terming the matter as a great concern that the Govt of Assam has been resorting to eviction drive to innocent tribal people of Arunachal time and again, the MP said the big brotherly attitude of Assam is highly condemnable.
The peace-loving people of Arunachal want a cordial relationship between the two states. But it should not be construed as weakness on the part of Arunachal people.
I welcome the agreement between two state Governments to compound this pending issue outside the court.
Pending such settlements, neither of the states should do anything to complicate the matter further.
I call upon the Govt of Assam to desist from harassing the innocent people of Arunachal who have been settling in the Assam-Arunachal border area since time immemorial.
Govt of Assam should also fully understand the historical background of original boundary of the two states, Rebia said in his statement.
Also Read: Sonowal Announces Major Initiatives To Push AYUSH In Northeast