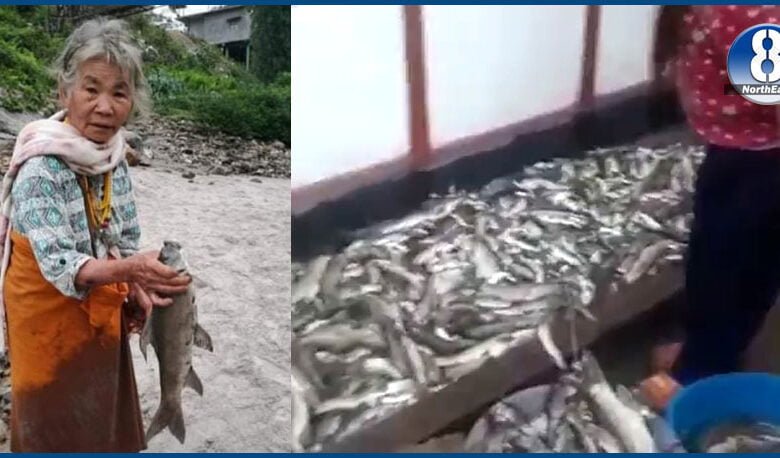 The water of Kameng river in Arunachal Pradesh has turned muddy, which has became a cause of environmental concern.
A large number of dead fish were found floating in the river last night. Photo & videos of this are circulating in social media since this morning.
A huge quantity of dead fish and other aquatic life floating on the Kameng River has now opened the eyes of the district administration with Seppa Town Magistrate issuing orders against capturing and consuming the dead fish as they may be poisonous.
What's happening to the Kameng river water? Why is the Kameng river water becoming toxic & muddy? Why fishes & all other living organisms in Kameng river are dying? @KirenRijiju @PemaKhanduBJP @CWCOfficial_GoI @PMOIndia @ndtv @VPSecretariat @arunachaltimes_ @timesofindia pic.twitter.com/fMGntV7nkH

— Kon Jirjo Jotham (@KonJirjoINC) October 29, 2021
He has also banned sale of fish in the market and venturing into the river.
It may be noted that the river has been a dumping ground for the effluents of Seppa and adjoining areas polluting the once pristine river.
Kameng river turning dark muddy since yesterday night without any weather alteration is washing up tonnes of dead or half dead fishes along the shores. Reason of blackened water is unknown.@PemaKhanduBJP @ArunForests @YMCRAP @byadavbjp @MinistryofEnvi2 @dcseppa @NENowNews pic.twitter.com/y1oX15M27s

— Bharat Gyadi (@BharatGyadi) October 29, 2021
The actual reason behind the incident is yet to be ascertained.
As far back as in April 2019, the Deputy Commissioner of East Kameng district in Arunachal Pradesh has passed a preventive order asking the District Urban Development Agency (DUDA) to stop dumping garbage in one of the state's important rivers.
What we witness today is the result of rampant dumping of garbage in the river which may have poisonous substances killing the aquatic life, said a local.